What is Thailand Elite Old Membership?
The initial membership of Thailand Elite (currently known as Thailand Privilege), which started in 2003 and is run by a state-owned company directly managed by the Tourism Authority of Thailand, was different from what it is today.
Old Membership Type
The characteristics of old memberships vary depending on when they were sold.
| | |
| --- | --- |
| Sold from 2003 to 2005 | Lifetime membership that can be transferred unlimited number of times |
| Sold from 2006-2007 | First owner is a lifetime member. The second owner is a 30-year member and will be amortized. |
Old Membership Privileges
Multiple entry visa (lifetime or until expiry date) 90-day stay per entry, extension possible
VIP treatment when entering and leaving the country
Limousine transportation upon arrival/departure (unlimited)
Free golf (1 round daily)
Free massage (once daily)
Free health checkup (once a year)
There are many other privileges
Reasons why Old Membership is popular
In Asia, the conditions for issuing visas that allow foreigners to stay for long periods of time are becoming stricter year by year. Even countries that allow entry without a visa are now required to obtain a visa for long-term stays or frequent entry. Meanwhile, the old Thailand Elite membership not only allows long-term stays, but also comes with various benefits, and its appeal has been gaining attention and popularity year by year.
In particular, the old membership type, which can be transferred over and over again as a lifetime membership, is gaining popularity as a means of long-term stay, almost like a permanent residence.
How to obtain Old Membership
The old memberships have been discontinued and cannot be purchased from the company. However, it can be purchased privately from the owner.
We also acts as an intermediary for the purchase and sale of old membership.
Those who want to sell their old membership.
We work with our affiliated company, Thailand Privilege official distributor, to help you resell old memberships safely. We will help you transfer your membership for the amount you desire safely.
Gift for Sellers
We will send a Louis Vuitton wallet to sellers who complete a sale with us.
*Depending on availability, the product may be changed to a product in the same price range.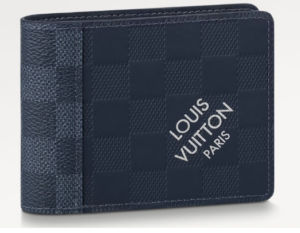 Those who wish to purchase Old Membership
We work with our affiliated company Thailand Privilege's official distributors to help you resell old memberships safely.
We will create a sales contract after inspecting the type, ownership, validity period of the membership.
Upon transfer, the purchaser will also need to apply for membership with the Thailand Privilege Card Co., LTD and the membership review will take approximately 2 to 3 months.
Old Membership Application Form